Baby Friendly Hospital Initiative For The South-West Regional Health Authority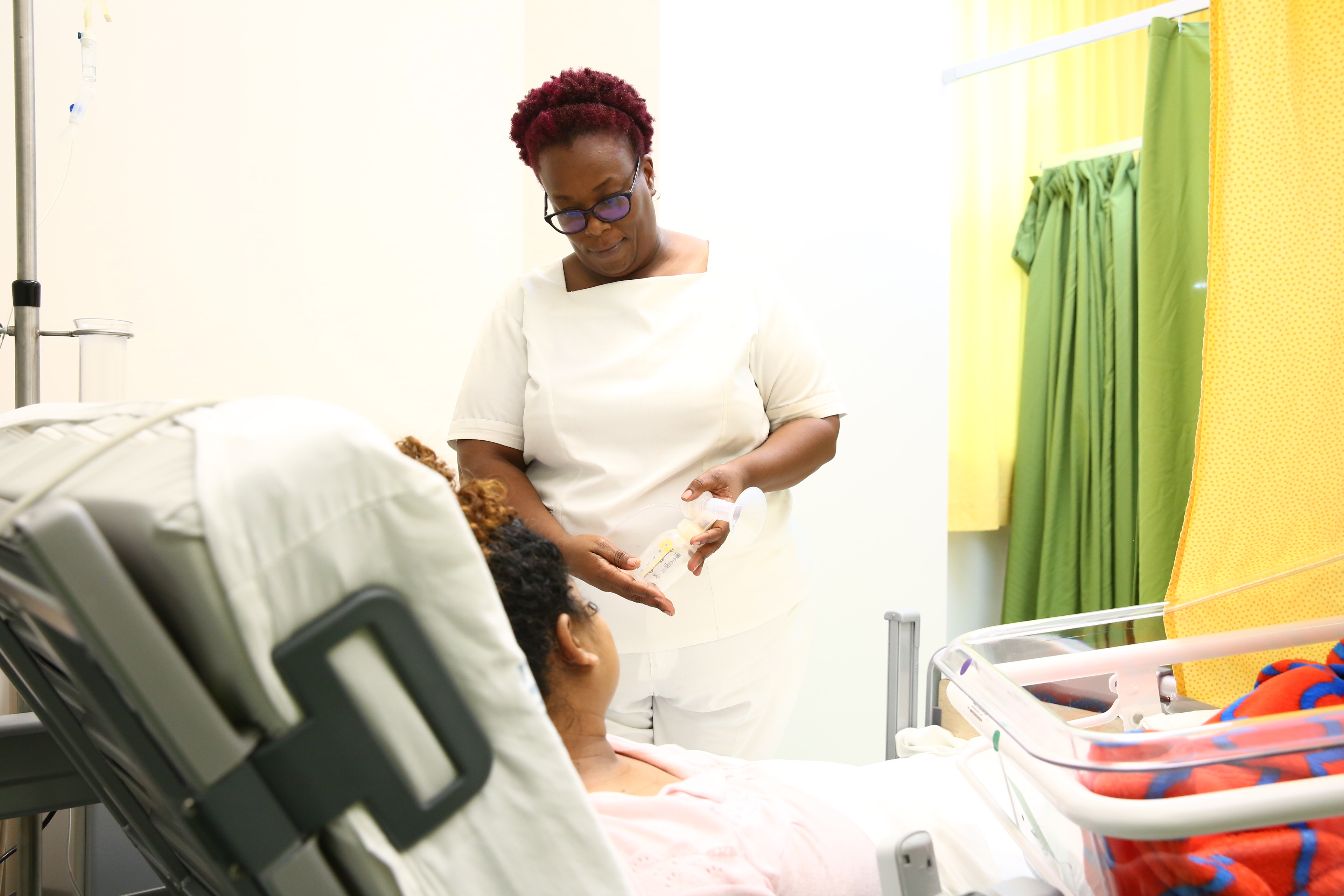 The WHO has extensively articulated the importance of breastfeeding as the most important food to provide the optimal nutrition for infants. The Baby Friendly Hospital Initiative (BFHI) provides the common foundation to breastfeeding management that allows all institutions and programmes providing maternity services and care of the new-born to ensure all staff knows the benefits of breastfeeding and lactation management.
The interactions between the woman and the midwife during antenatal, delivery and perinatal and postnatal care provided in maternity wards and clinics are critical for the successful initiation and maintenance of breastfeeding. Health workers should be knowledgeable about health, nutritional and physiological aspects of appropriate feeding but should also be familiar with the mechanics of breastfeeding, its various psychological influences and possible difficulties and how to overcome them.
The aim of the BFHI is the safe and adequate nutrition of infants and young children through the compliance of the Ten Steps to Successful Breastfeeding and adherence to the International Code of Marketing of Breast-milk Substitutes.
SWRHA seeks to create an environment where women choose to breastfeed their babies, confident in the knowledge that they will be given support and information to enable them to continue breastfeeding exclusively for six months, and continue breastfeeding, with the addition of appropriate, adequate and safe complementary foods, to two years of age or beyond.
Staff must protect, promote and support breastfeeding through positive attitudes, practices and structures that would encourage the development of a "breastfeeding culture" in our society and lead to sustainable development.
For further information contact our Lactation Unit at 225-HEAL Option 1 Ext. 1813