Breastfeeding Promotion empower parents and enable breastfeeding.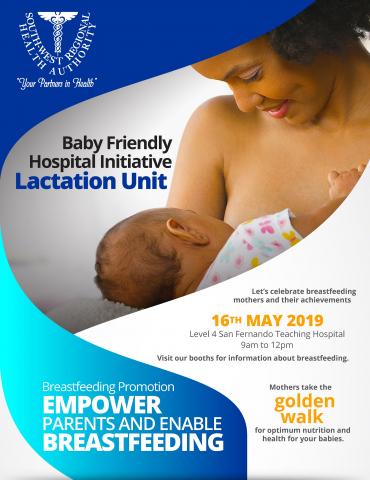 The Baby friendly Hospital Initiative Lactation Unit celebrates breastfeeding mothers and their achievements on Thursday 16th May, 2019, Level 4 San Fernando Teaching Hospital from 9am to 12pm.
Visit our booths for information about breastfeeding.
Mothers take the golden walk for optimum nutrition and health for your babies.