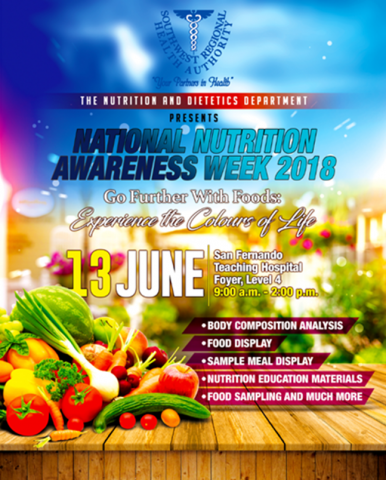 The Nutrition and Dietetics Department would like you to join us on Wednesday 13th June, 2018 to celebrate Nutrition Awareness Week at the San Fernando Teaching Hospital, Level 4 Foyer.
Activities will commence at 9:00 am and will continue until 2:00 pm. We have exciting Nutrition Activities such as Body Composition Analysis, Food Sampling and lots more.
Come Experience the Colours of Life!