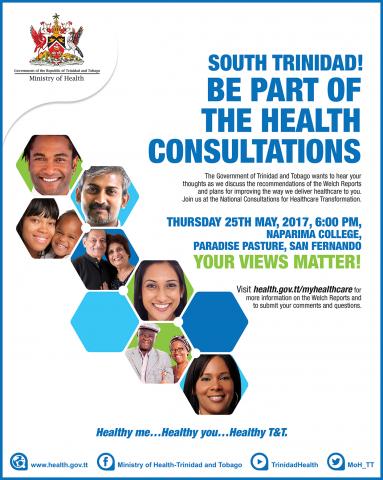 The Ministry of Health invites residents of south Trinidad to join in the National Consultations for Healthcare Transformations on Thursday 25th May, 2016 at the Naparima Boys College Paradise Pasture, San Fernando from 6:00 p.m.
The government of Trinidad and Tobago wants to hear your thoughts as we discuss the recommendations of the Welch Reports and the plans for improving the way we deliver healthcare to you.
Come be part of the health consultations because your views matter!
Visit health.gov.tt/myhealthcare for more information on the Welch Reports and submit your comments and questions.